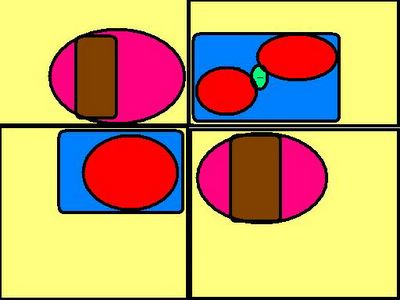 .

I accompanied my friend, an avid museum-goer to
MoMA
. He went agog ,appreciating each and every frame of the Modern Arts/Pictures,but to me it looked like an abstract score of scribbles,paintings and colors. Though i could infer few of them, i was often flummoxed as how to interpret these creations.
Here are my questions:
1.How is a Modern art interpreted ?
2.Is the inference left to the assumption of the observer or is there a hidden meaning for the art ?
3.Why is that a Modern art requires more deeper insight than a superficial inference ?
4.Should the creativity/ideas of the artist match the observer ?
5.Are there any other fields where modern concepts are applied ?